Serving Lower Fairfield County; Greenwich, Cos Cob, Stamford, Norwalk, Darien, Westport and New Canaan.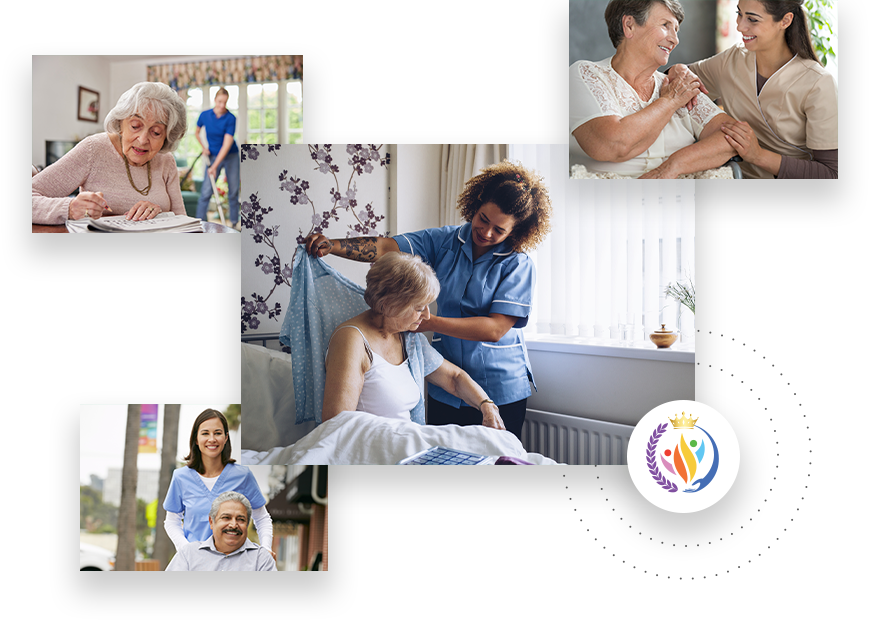 About
Royal Homecare Solutions
A private duty non-medical home care service provider
"In 2013, when my father was diagnosed with a chronic illness, I realized how essential it is to have trustworthy and skilled caregivers who can provide quality care and support to those in need. This personal experience inspired me to dedicate myself to helping others in need, including the elderly, chronically ill, new mothers, and disabled individuals." - Nomsa Taremba, Founder
Why
Royal Homecare Solutions
Our services are flexible and can be arranged for as little as a few hours a week or as many as 24 hours a day, seven days a week, including holidays.
We understand that finding someone you can trust and rely on is your top priority when looking for a home care provider, someone who will care for your loved one as you would, and as we would our own.
Since the pandemic, my mother has been living with us. We've learned several ways to help her with her needs, but sometimes we're exhausted and need an extra pair of hands to assist us. We were fortunate to come across Royal Homecare Solutions, where we discovered that we could use respite services to have someone care for mom while we took a break or went on a trip.
Royal HomeCare Solutions has been a supportive place. The care and special attention that they have given is remarkable. The safety that the staff has provided, shows that it is a company that was built with tremendous care. The meal prep and home safety checks was a game changer during the pandemic. My grandmother found so much ease in her day to day as she never had to worry about meals, laundry or having company. The home safety checks were also a great addition because that made her feel more safe knowing that everything is the way it should be.
From the moment we met the Royal Homecare team, we knew we would use their services. Nomsa was so warm and patient and understanding. Just what my parents needed and so refreshing to find compared to other agencies that felt very rigid and corporate.
It can be difficult to find the best care for a loved one. I was relieved to see that I could set up a time on the website to speak with the administrator about what I was looking for, and she was very friendly. She listened to me and understood my concerns. The best part was meeting her in person at the initial assessment and seeing her passion for the work they do, which made me less concerned about who would oversee my father's wellbeing.
The era of covid has brought about a slew of uncertainties, particularly when you require someone to care for a vulnerable loved one. Their staff is friendly, courteous and compassionate, they work hard to ensure that clients feel safe, supported, and encouraged to maintain their independence. It was difficult to see my mother not cook or bake because she was lonely and didn't have anyone to do it for, but now that she has a caregiver, she feels strong and has formed a bond with her CG. It gives us peace of mind because we live far away from her. Thank you, RHS.