We understand that at some stages in life, some tasks that used to be so easy may easily be neglected or difficult to achieve.
Our on site homemakers will assist with activities such as:
Light housekeeping, general cleaning, vacuuming and dusting
A clean house is a happier, more comfortable house and Royal Homecare Solutions is here to help. Our home aids will vacuum, dust, remove trash, organize and tidy rooms, closets, and drawers, and thoroughly clean kitchens and bathrooms.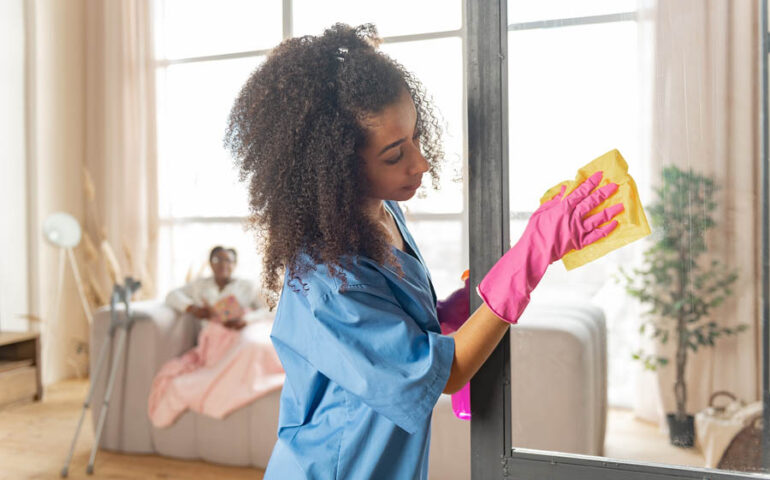 Laundry
Most times we look how we feel and feeling good makes one look good too! The feeling of wearing clean clothes or laying in a clean pair of lines can make a significant difference in someone's life. Therefore, we can wash, dry, fold, iron, and store clothing, bed linens, and towels for our customers.
Home Maintenance
Our homemakers will provide overall maintenance and upkeep of the home including overseeing home deliveries, mail and paperwork organization, caring for houseplants and safeguard visits done by the support administrator to make sure clients are living in a safe environment.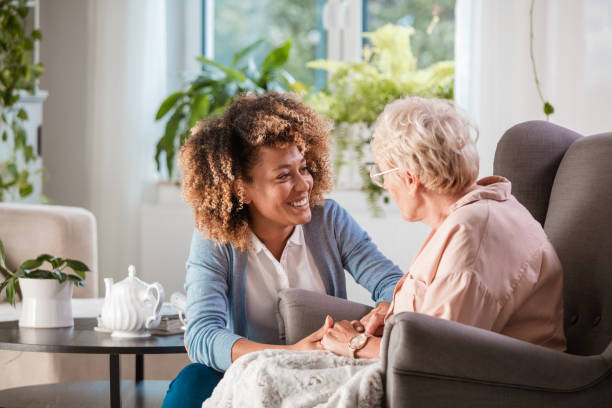 Transport Services for Shopping, Errands and Appointments
Some of the activities that people do daily may become dangerous as they age. Driving becomes the most dangerous activity for the elderly. As people get older, they often develop vision problems and slow reaction times, which can cause problems behind the wheel. Some senior citizens may not want to give up driving because it gives them freedom. It is important to discuss alternatives before asking family members to give up driving as this allows them to maintain some independence. When seniors are unable or unwilling to leave their homes to obtain favorite foods, pick up medications, or take clothes to the dry cleaner, Royal Homecare Solutions support assistants can provide shopping and errand services.
The results of obtaining these services for seniors presents great outcomes for aspects of medication compliance, convenience, fresh healthy foods obtained and enhances a sense of belonging to their communities as it allows them to meet community members and attend events. Royal Homecare Solutions caregivers will help restore freedom to those who no longer drive with a much safer alternative to driving themselves.
Activities include;
Pick up prescriptions and medications
Escorting to doctors' appointments, social gatherings and family events