Decoding the Costs of Home Care: An Essential Guide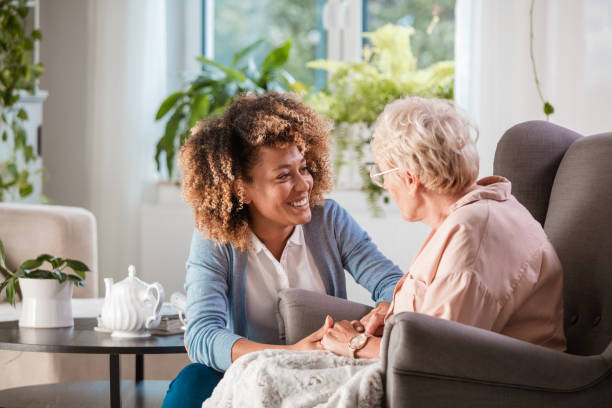 When it comes to making decisions regarding the well-being of our loved ones, we're often faced with numerous questions. One question that typically emerges when considering home care services is, "How much will it cost?" Understanding the pricing structure of home care can feel like navigating a maze, but it doesn't have to be this way. Let's endeavor to decode the costs of home care, shedding light on this complex but essential aspect of healthcare.
The Financial Landscape of Home Care
Let's begin with a broader perspective. In 2021, home care costs averaged $4,481 per month in the United States, according to Genworth's Cost of Care Survey. This figure, however, can vary significantly based on the location, the type of care needed, and the frequency of care. Please keep in mind that these figures may have changed recently, and it is vital to conduct your own research to get the most up-to-date information.
Factors Affecting the Cost of Home Care
Geographical Location: Where you live has a substantial impact on the cost of home care services. Costs tend to be higher in urban areas where the cost of living is greater, and lower in rural areas.
Level of Care Needed: Costs vary depending on whether the care is basic (help with cooking, cleaning, etc.) or specialized (such as for Alzheimer's or other medical conditions). Specialized care often requires skilled, trained professionals and hence costs more.
Hours of Service: Home care can be provided on a part-time or full-time basis, and even round-the-clock. More hours typically mean higher costs.
Type of Home Care Agency: Costs can also depend on whether you're hiring through an agency or privately. Agencies typically handle all the administrative tasks, such as payroll, taxes, and background checks, and they may provide replacements if a caregiver calls in sick.
Navigating Payment Options
There are several ways to pay for home care, and understanding these options can make a substantial difference to families:
Private Pay: This is often the primary method of paying for home care. It involves out-of-pocket payments by the individual or their family.
Long-Term Care Insurance: These policies can cover home care costs, but it's crucial to understand the terms and conditions of your policy.
Medicare and Medicaid: Medicare does not typically cover non-medical home care services but can cover home health care if certain conditions are met. Medicaid coverage varies by state but can cover some home care services.
Veterans Benefits: The Department of Veterans Affairs (VA) provides certain home care benefits.
Remember, before settling on any payment option, consult with a financial advisor or elder law attorney to understand all possible implications.
The Value of Home Care
Despite the cost, the benefits of home care are undeniable. It offers personalized care in the comfort of one's home, promotes independence, and provides peace of mind to families. It's also important to consider the cost-effectiveness of home care when compared to other options such as assisted living facilities or nursing homes.
As we navigate these financial waters, let's remember that the aim is to ensure that our loved ones receive the best care possible. Home care costs may seem daunting, but with understanding and planning, they become manageable, and the benefits that home care provides to our loved ones are indeed priceless. In the grand scheme of life, the comfort, happiness, and dignity of our loved ones matters most.