Why is Homecare important?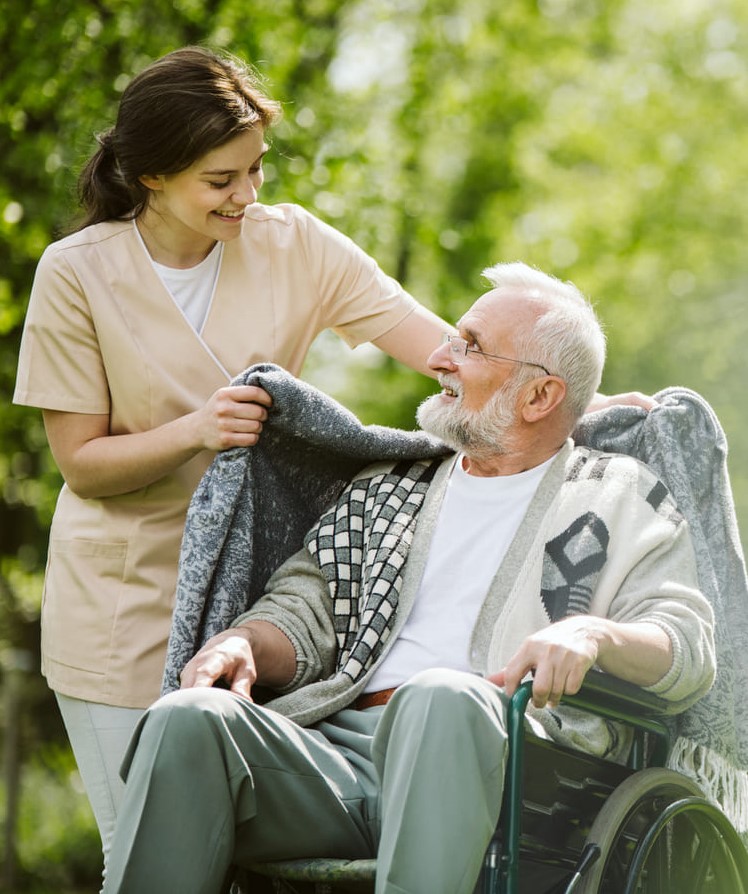 Introduction
What is Homecare?
Home care is supportive care provided by a professional caregiver in the patient's or client's individual home to help adults stay safely and comfortably in their homes with dignity.
Why Homecare?
Homecare allows seniors and individuals to live independently as they age or recover from various life events. When you're elderly or disabled and need help taking care of yourself, homecare can be a great option. Seniors can be assured that they will have someone to help them with their daily needs and to monitor safety. Many elderly people are at risk for falling or suffering other injuries that could lead them to need hospitalization, that is why homecare is a good choice. In addition, home care services enable seniors to enjoy their homes and maintain a healthy lifestyle by providing meals and companionship.
Why is Homecare Important?
Homecare allows seniors to age in place
Aging in place is a growing trend, and it's not just for seniors. Many people are choosing to age at home as long as possible because they want to maintain their independence and avoid moving from their familiar surroundings. But staying at home can be difficult if you're getting older or have certain health conditions, so it helps to have a little help with your housework and daily activities. Our homecare agency can provide that assistance without having to move out of your own home. Homecare is a good choice because it allows your loved one's family members to continue providing assistance without being overburdened with responsibility and giving them peace of mind.
Homecare agencies offer several kinds of services that make it easier for you to stay safely inside your house. In-home professional caregivers can help seniors accomplish everyday tasks such as cook meals, clean up after meals, grocery shop, work in the garden or yard, get back into shape by exercising regularly, manage medications properly (if applicable) …the list goes on! The bottom line is: no matter what kind of care you need or how simple or complex it might be, there's probably an agency nearby that offers exactly what you're looking for!
The benefits of home care services include:
Homecare promotes independence, the ability to stay at home and remain in your familiar surroundings therefore, with homecare, seniors maintain control over their lives while receiving the help they need.
Homecare is personalized care, it is customized to the specific needs of the client. It allows seniors and individuals to get assistance with the activities of daily living such as; (grooming, bathing, healthy meal preparation that meets your dietary needs, light to heavy cleaning, toileting, companionship and many more) all in the comfort of their home.
Homecare is cost effective -when people think of homecare, they often associate it with a high price tag. But that may not be the case, homecare can save you money in the long run.
Homecare provides a healthy lifestyle. As you age, many changes occur in your body and lifestyle. Homecare helps you to stay active, engaged and connected to the community, so that you can age in place with comfort and dignity.
Homecare eases the burden on family members, having someone who will be there for you when you need them most, like getting up in the middle of the night because you're having trouble sleeping, or if something comes up unexpectedly during an emergency such as a fire alarm going off!
Homecare helps adults to continue with normal daily routine without disruption.
Team Focus
Our team focuses on the needs of our clients and their families. We are dedicated to providing quality care, committed to providing the highest level of service and focused on what is best for your loved one. At Royal Homecare Solutions LLC, we take pride in our reputation as the best in the field of home care services. We know how important it is to find a homecare agency that is reliable, trustworthy, professional and compassionate when selecting your choice of caregivers. That's why we are dedicated to providing exceptional service with respect for each individual client's unique situation.
Conclusion
I hope you've found this article to be helpful and informative. If you have any questions or concerns, please feel free to contact us at any time. We look forward to helping you find the right home care services for your needs and those of your loved ones.